What's your story? That's what my dad would ask anyone I introduced him too, and he genuinely wanted to know. That curiosity in people's stories has dominated my life as a PHOTOGRAPHER and FILM MAKER over the last 30 years. Everyone has a story that can be expressed within a photographic moment or the narrative of a short film. I want to know what your story is and how I can help you tell it.
Specialties
Portrait, lifestyle photography.
Commercial film
Talent direction. Getting the best out of non actors.
Pre - production conceptualising
Production. With my team of collaborating producers and crew.
Post - production. All facets from photoshop, film editing to 3D renders.
It's one thing to have a story, it's another to showcase it the right way. Together with my team of collaborators we bring PRODUCTION values that will elevate you, your product or service. We offer a full service production team in photography and film. From pre production concept, to post production polished product.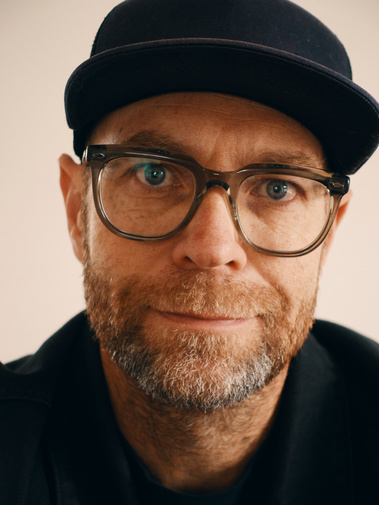 My Story
I've loved every minute of my 30 year career as a photographer, cinematographer and director. Working on a diverse range of photography commissions in news editorial, fashion, portraiture and commercial. My film career has been equally diverse spaning, short form drama, documentary and commercial.
I bring a life lived full of experiences. From growing up on a remote farm, a stint playing AFL at the Sydney Swans, working as a freelance fashion photographer in Sydney, London and Paris, four years studying acting and everything in between. I've endured personal tragedies that have taken away my closest family and friends, but have also experienced life's highs. My favourite saying is "even the bad parts are good!" All of this helps me relate to people in a friendly, compassionate and empathetic way. I have a glass half full personality and bring an infectious joy and fun to my work.
Although my style is rooted in the aesthetic of lighting and composition, it's my way with people that is my most powerful attribute. Getting talent to forget the camera and to be present in the moment, either as themselves or the character they are playing.
I desire to improve the world around me, and what better way to be of service to the community at large than to use my skills to help bring voice to messages that promote health and wellness or awareness to programs that are for the greater good.
Awards
2022 - Semi Finalist Outstanding TV Pilot Competition
2022 - Semi Finalist Los Angelies International Screenplay Awards
2018 - Finalist Moran Contemporary Photographic Prize
2013 - Finalist Headon Portrait prize
2012 - Semi Finalist Moran Contemporary Photographic Prize
2012- Bronze Award International Loup Awards
2011 - Silver Award International Loup Awards
2010 - Silver Award International Loup Awards
2010 - Gold Award International Loupe Awards